I installed PLone 6.0.6 a week ago. But all the time, I can't solve the problem of being unable to log in to the admin screen. It seems to be beyond my ability as a beginner. Please help me.
I installed Plone as per the official documentation.
OS:ubuntu server 22.04
Python 3.10.12
Cookiecutter:installed
nvm:installed
Node.js LTS 16.20.2
Yeoman:installed
Yarn 3.6.1
GNU make:installed
Docker 24.0.5
The installation process went as documented throughout, and both backend and frontend came up fine.
However, the following screen appears when I connect to
http://<my_site_IPadress>:3000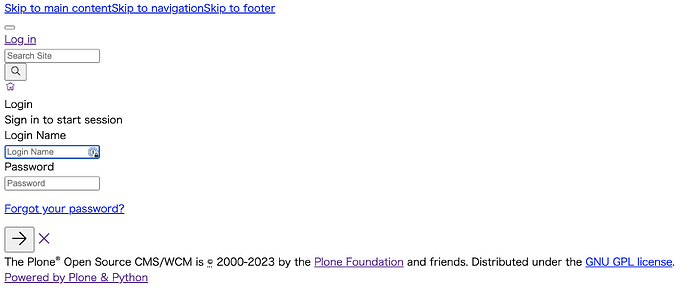 When I type admin for User ID and password, I get the following error message and cannot log in to the admin screen.
"cannot POST /login"
I found this same problem on the forum.
The following solution was described there, but I couldn't figure out how to do it for my life.
Thank you so much! Just solved by change RAZZLE_BIND_ADDRESS from default 0.0.0.0 to the external IP.
If I could figure out how to do it, I think I could solve the problem, but I'm at the end of my research. If anyone knows how to do this, please let me know.
I appreciate any help you can provide.