Continuing the discussion from Windows Plone Installer project:
$1012.79 as of this moment
THANK YOU DONORS!
https://crowdspire.org/campaign/windows-installer-for-plone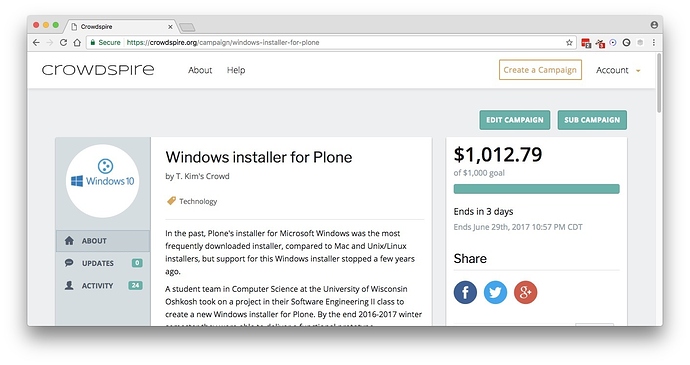 Wow, excellent news :)! I'll be sure to get on Crowdspire and thank everyone who helped, anyone who sees this post thank you for the support. Progress is on track so far, soon i'll be looking for feedback on extra features or how to cover fringe cases if there are any.