For your information: I am currently working on the integration of the Typesense search engine into Plone 6. The integration and functionality is a mixture of collective.solr and eea.factedsearch.
My motivation for integrating Typesense with Plone 6 is having a decent and easy to configure search alternative over Solr. Typesense itself is a single-binary installation (or via Docker), easy to configure and easy to scale. The integration into Plone is supposed to be minimal invasive.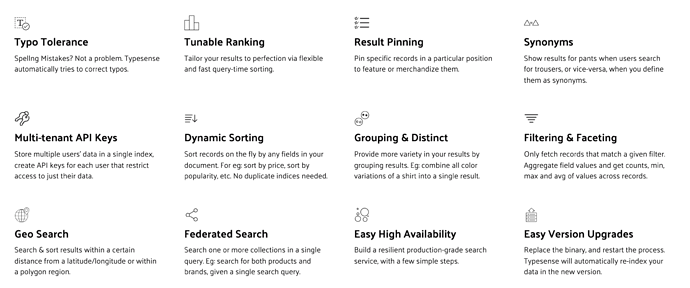 Introduction video:
Project: see https://github.com/zopyx/zopyx.typesense
The integration of Typesense is work-in-progress - feedback welcome.