I took the leap and tried installing Plone 6 on my Windows 10. (Containers – Install — Plone Documentation v6.0)
The instructions were clear and easy to follow and all went well.
When I created a new site with the classic UI - and accessed the site via local host, the site started and displayed properly.
However, creating a new site with Volto, and trying to navigate to the site, creates the problem shown here: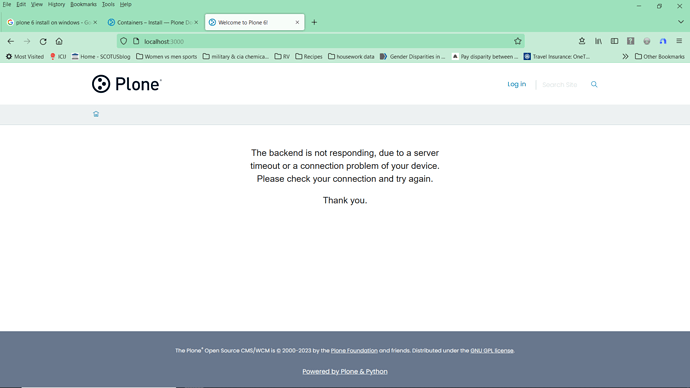 I believe both the back end and frontend servers are running
Here is what Docker looks like: (shows both services are running)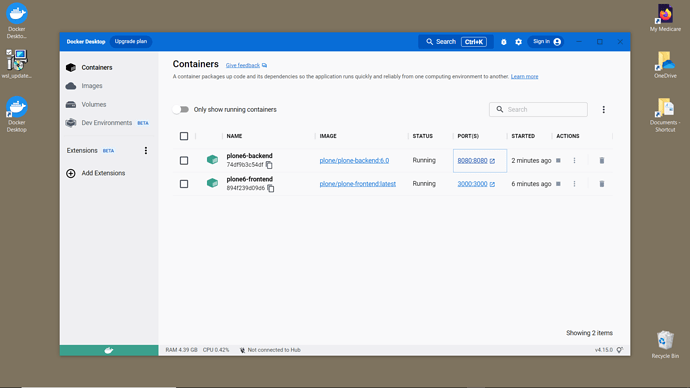 Finally, I see the location where I can choose to create a classic or volto (you can see I've created a few sites.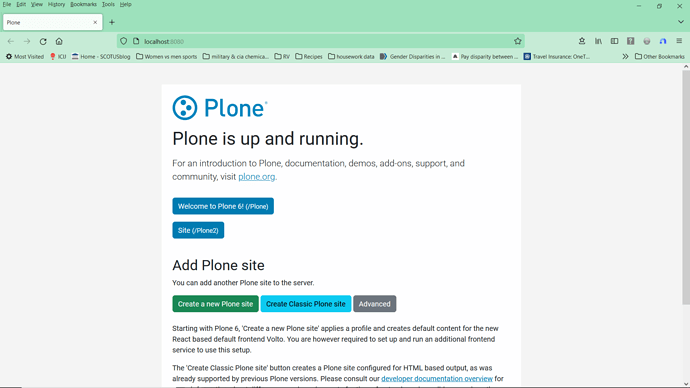 What am i missing?