Preface
Recently, I've been searching for an addon that allows OAuath2 login integrations for Github, Linkedin, Facebook, Twitter and Google Plus. Surprisingly, there's a handy add-on called pas.plugins.authomatic, which is base on the famous authomatic project. Concerningly, the tests are failing. No problem right, it can be patched, fixed or improved, so I tried it out on a dev site. It worked!!!! However, it replaced and disabled the standard login mechanism for Plone, and created custom acl_users.
The Problem
Users created via the pas.plugins.authomatic aren't Members (membrane users), which defeats the purpose of dexterity.membrane add-on
Users who didn't use social logins to signup will not be able to log in the standard way since the conventional login method has been disabled.
plone.login does not work with pas.plugins.authomatic; therefore, custom redirects after login becomes another problem.
Possible Solutions
This add-on should turn acl_users to membrane users. Upon on logging in without the given role, the system redirects the user to the profile registration page, where they will complete their profile.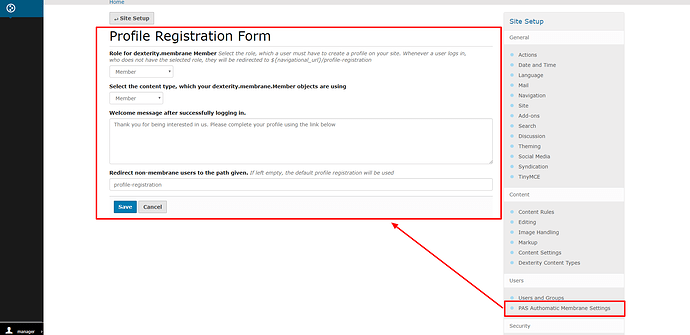 I think this should be optional, meaning, site admin should be able to enable or disable profile registration after login.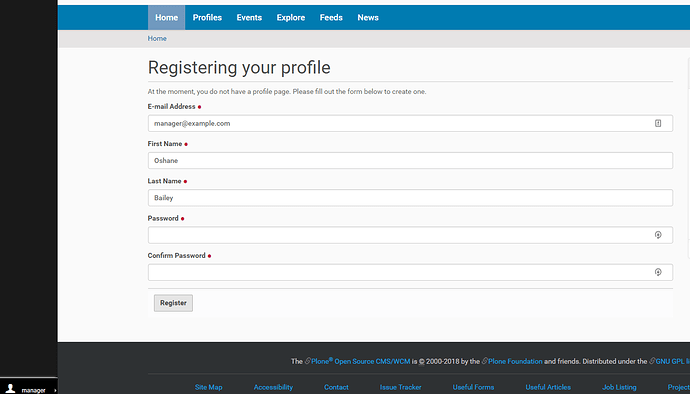 I've already started to work on this package. However, I do know how to convert an existing acl_user to membrane user as yet. I think I might have to write a function to copy all the member's property. Any advice?
I've already started to work on this project; it might be useful even outside pas.plugins.authomatic usage. In fact, it might best to merge it with the dexterity.membrane package.
Improving pas.plugins.authomatic
I think its easier to add the following features to pas.plugins.authomatic
Allow developers to add custom portal pas.plugin tool for handling the result from the various auth providers.
Allow developers to set the redirect URL after logging in with their auth provider or ensure that plone.login is working with pas.plugins.authomatic
Other important changes:
Make the redirection from /login to /authomatic-handler optional. If site admins want only social logins, they can do so. Otherwise, keep the standard login method and place the auth providers on the login page.
Use jbot to override the login.pt template and place the auth providers on the login page.
Conclusion
Making these changes will allow a seamless process of logging in with various auth providers and creating a profile if the user wishes or forced to do so based on site settings.
Any thoughts and suggestions?