This is a workaround, in case you need to remove a theme from your Plone site.
Issue: Can't delete theme, blank modal shows up
If you're managing your themes through the web (TTW). You may have come across the issue where the modal associated with the delete fails. This is what I see when I click delete from the theme controlpanel: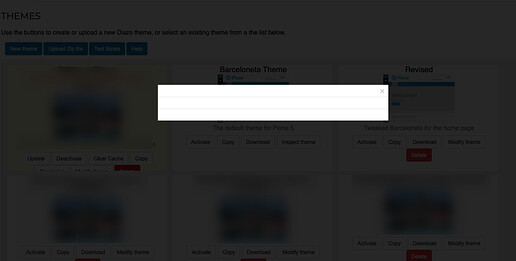 Solution: navigate to /portal_resources/theme/manage and delete the theme
You can locate the theme resource in the ZMI by navigating to /portal_resources/theme/manage.
Just select the theme and click Delete.
The screen looks like this: