When I create a table containing empty rows in TinyMCE and re-edit the page, content goes missing. I realized this while editing a page in Plone 5.0.10 but the bug (or a variant thereof) still appears on the latest Plone 5.2.8. It is also not browser dependent, both Chrome and FF on Ubuntu exhibit this behavior.
Original table after first save:


I then edit some text above the table and re-save. The result is: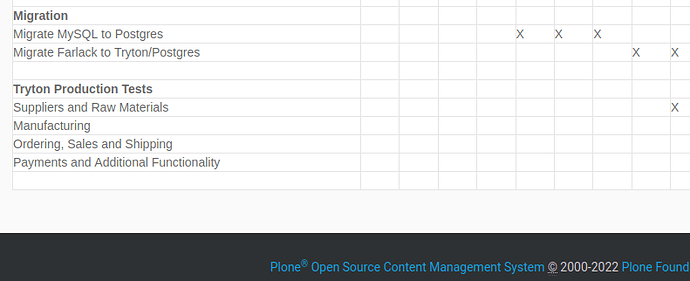 With versioning enabled, I can indeed see that parts of the table were deleted...
In Plone 5.2.8, the empty lines disappear, but at least not the content