Hi Team,
We are in process of Upgrading our Plone 4 to Plone 5. We are done with all the code modifications and successfully ran the build out. We initially got the message 'Info: Zope Ready to handle request'.
After that when we hit the URL in browser we are getting 'ComponentLookupError: (, '')'. Kindkly refer to the attached logs: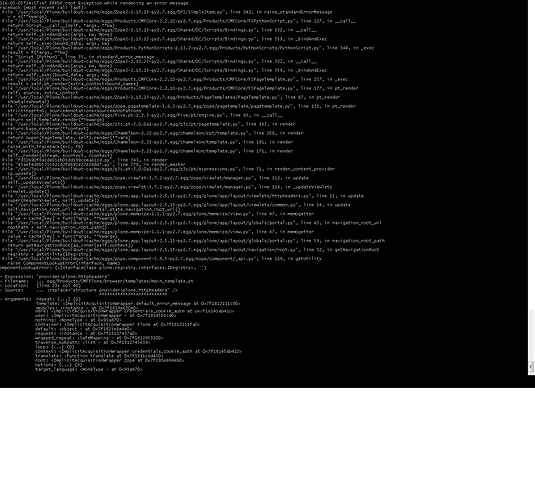 Also when we try to hit the ZMI, we are getting Attribute Error(Portal registry) :
AttributeError('portal_registry',) (Also, the following error occurred while attempting to render the standard error message, please see the event log for full details: (, ''))

Please let us know if we can provide you more information.
Thanks &
Regards,
Farha