for people who still don't know about it, Europe's General Data Protection Regulation is coming on May 25 and that has implications even for companies hosting sites outside the EU:
as good latinos we're leaving things until the last moment (minute 45 of the second half, they use to say over here).
my question is this: are there any Plone add-ons to show a message to site visitors like this one on El Pais website?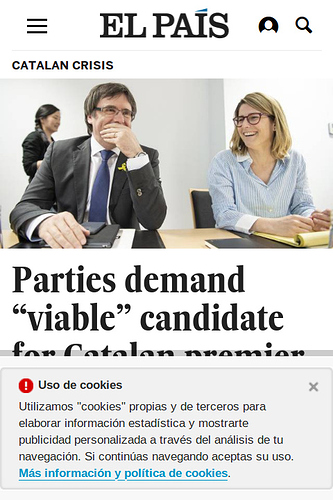 the message is about terms of service, cookies policy and some other stuff, and it's shown only once to every visitor.
UPDATE: in case there no such add-on I found the following code that could be useful: