Hello All,
I am hoping to find a quick answer as to what is going on with my site. Suddenly, all the icons are missing from the toolbar and site admin area (see screen shots below). They all appear just fine when in Development Mode but are gone in production mode. I have spent the better part of a full week going through different forums but have been unable to find the answer.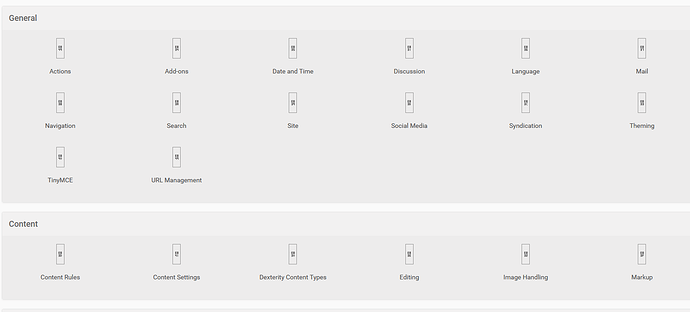 I am not a coder or developer by any means and so, admittedly, a lot of what I have read has gone over my head a little bit.
This issue occurred when I followed a guide to change the color of the text of 'plone-toolbar-internally-published-color' less variable. Entered Development Mode, turned on Develop CSS for Plone, changed the RGB value only in the less variable, saved, ran 'build', turned off development and refreshed and voila, all icons gone.
Turning dev mode back on brings the icons back and the color shows up the way I want, turn off dev mode, color reverts back to the default and icons all disappear.
I have tried running bin/buildout, restart the server as well, going through what files I can find but nothing seems to fix the issue. A similar issue was referenced here Plone 5.1.6: All icons suddenly boxes but did not provide a fix for me. Any help at all would be greatly appreciated.
Thanks!!