As you may already know, we are working on a 'makeover' of https://training.plone.org to create a better user experience.
This will be a static site, with information about the different trainings, the trainer and how you can contribute, the training docs itself will be written in rst, build with sphinx and to be linked to.
Here is what we have for now: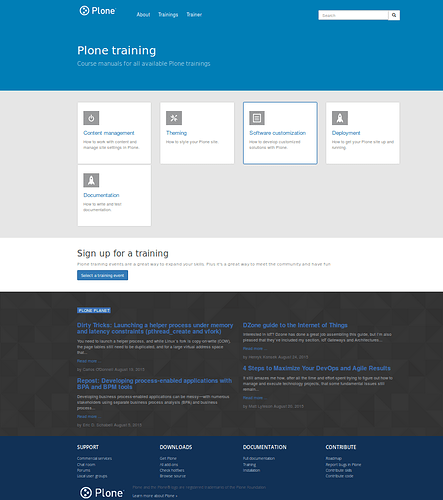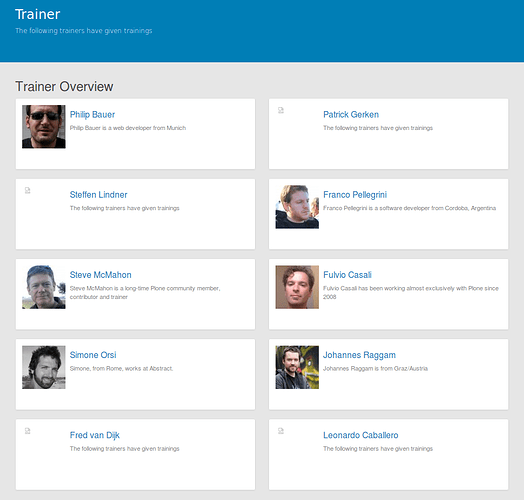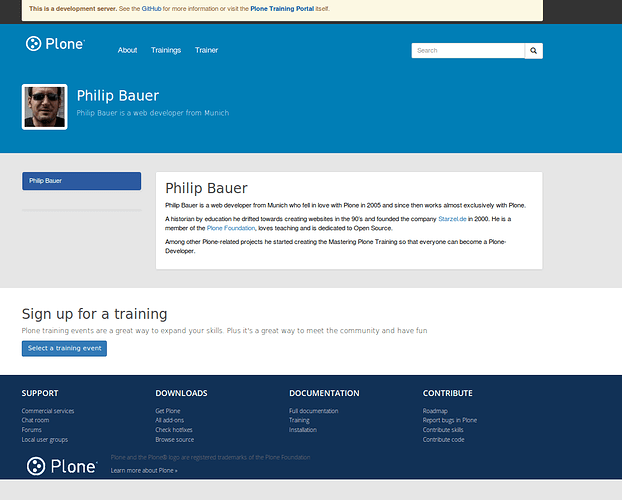 As you can see some stuff is still missing, but we are working on it.
It would be really helpful if people who are gave/giving/will give a training or more
[like @PloneConf2016] could provide us already with a short and nice bio, like who are they, what they are doing and so on.