hi,
at our plone4.3 site
i created new element on frontpage (editting browser/frontpage.py frontpage.pt)
but the new element is not displayed at xdvtheme,
but when i activate the "Twitter Bootstrap Example" theme then the element displays correctly.
/@@theming-controlpanel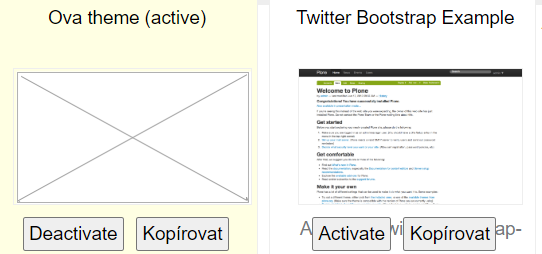 the xdvtheme is our default theme, when xdetheme is actived, i tried to delete
src/ova.xdvtheme/ova/xdvtheme/theme/frontpage.html
then the new element is displayed at frontpage, but the design of frontpage is broken!
could anyone give a hint how to "refresh" xdvtheme in order to include new element of frontpage?
Many thanks for your time.