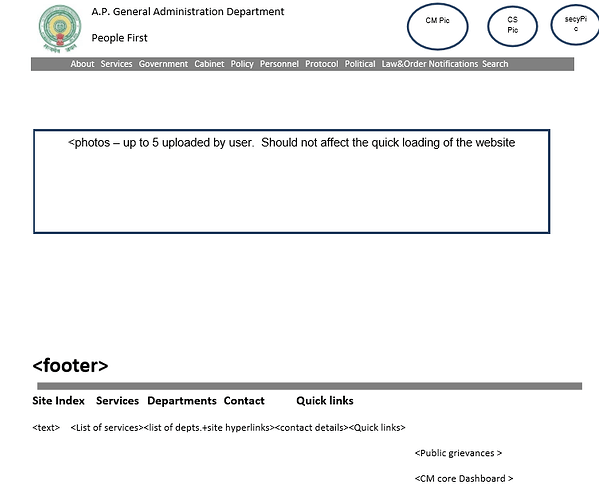 I need Text to be displayed on the extreme right of AP logo

On the Extreme Right corner. I need three Images below that I need to display their name below of their images

I need to show a Menu bar to show a list of department features I need to add sub-pages to each one of the menu bar

I need to show 5 images on the first page itself. So How can I add 5 images?

On the footer, I need to show case other departmental links and also show other departments logos
Kindly help me out how to customise the enclosed wireframe in Plone.