I'm having a tough time migrating my Volto/Plone site to a multi language one.
Up until now, I had my website only available in English, so my root page was the home page.
Then, I installed the plone.app.multilingual addon, I went to the "@@language-controlpanel" and selected a few available languages. I was left with a folder for each language under the root page, as well as the pages I already had: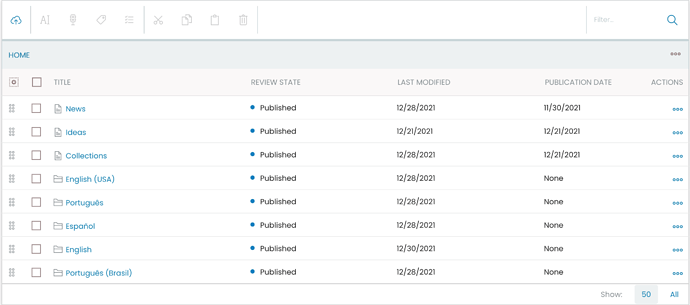 Now, I want to have my home page language dependent, but I can't figure out how to do it. I am unable to access the existing homepage (because it redirects to the selected language version (e.g. mysite.com/en for English), and now the homepage only displays a page where the title is the name of the selected language, and I can't edit it.
Can someone help me? Thanks!