Howdy all!
Long time no see!
Here are screen shots from my new lettering.com site.
I'm using plonetheme.business-casual and have changed nothing substantial in the theme at all.
However, Mosaic tiles are installed, and the theme base has been changed to 'mosaic' (in theme config panels) In fact I've tried it both ways, and it does not affect the problem.
The presentation for anonymous users is severely distorted, with the columns completely wrong, images in the right hand column at full-size instead of constrained, etc.
This does not seem to be browser specific.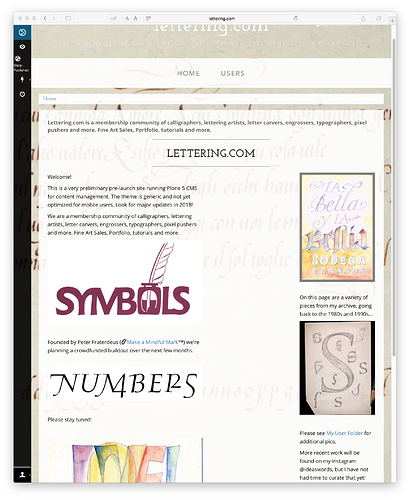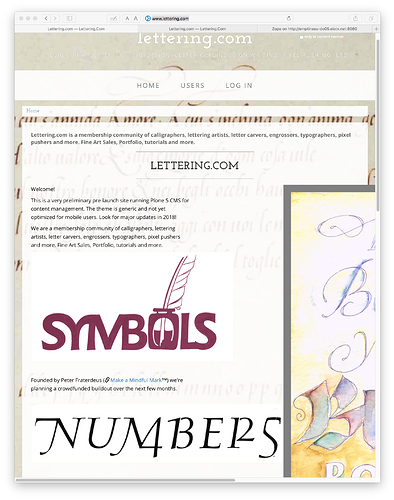 I can't seem to find any reference or pointers to begin addressing this problem.
Thanks for hints or pointers!
Peter