At the moment, I'm looking for possible alternative editors for TinyMCE for Plone. I do like the talk that Timo gave at the Plone Conf 2018 about the editing experience (https://youtu.be/Xgqgd-JImHE?list=PLGN9BI-OAQkRIdWktlyb8ynaapIHTnkVu&t=841).
I personally like TinyMCE since it gives me the power to do all sort of formatting. However, for clients and other users, it seems like Medium-like editors are popular now.
I like http://yabwe.github.io/medium-editor, which looks and behave like the Medium Editor, with many plugins.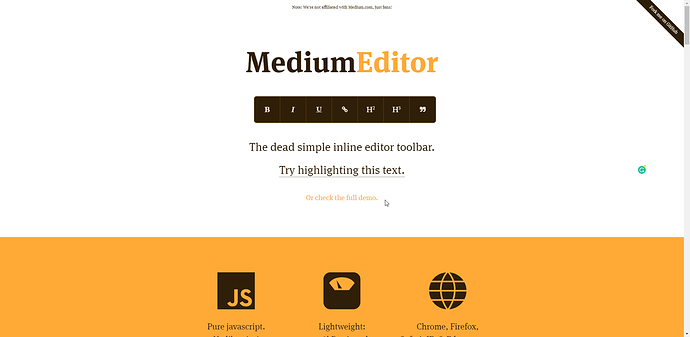 I'm thinking of integrating the Medium Editor in Plone during my weekends after this month end. Based on Timo talk, I think there's a react version of Gutenberg-like editor is under consideration for development. However, before I do any further planning and implementation, is there anyone working on something similar? At this point, I prefer to contribute than reinventing the wheel.