Continuing the discussion from Caching headers issue on collection:
We have being experiencing issues with caching invalidation on folders and collections mainly because the modified property of these items is associated with the last time the item itself was modified and not the last time some new item was added to a folder or some other new item should be displayed in the result of a collection query.
Because of this situation we end up with inconsistent results for users accessing the site behind a caching proxy (mostly, all anonymous users).
Also, I can see that even content depending on Last-Modified headers could easily become outdated when using portlets that display results of a collection.
Our current configuration on those items is something like this: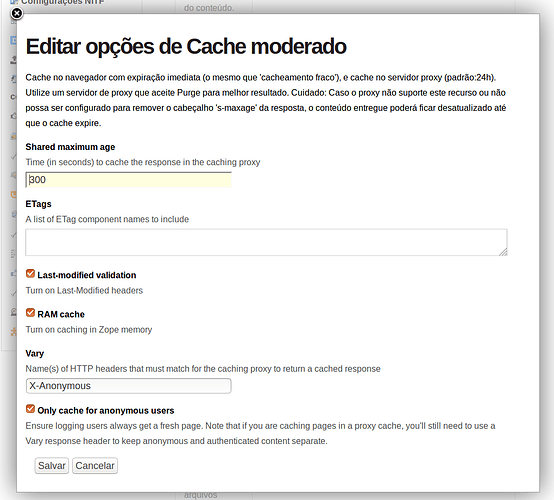 I'm aware of the ESI support in Varnish, but I have no previous experience implementing it and I don't know if our portlets support this feature (I know tiles do).
Lately I've been experimenting with the ETagheader to solve this issue, but I would like to know if there are some downsides (besides performance) on this approach or some alternatives.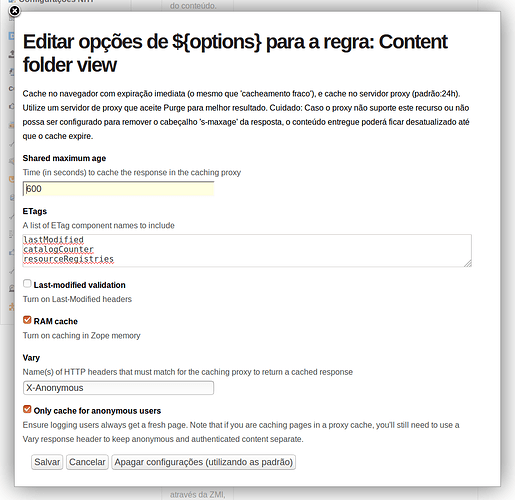 As you can see I'm using the lastModified, catalogCounter and resourceRegistry tokens as described in our ETags documentation.
How do you deal with these kind of issues?
Can I use both Last-Modified and ETag headers at the same time?