Hi all,
Considering the idea Create a new Volto theme, adding a dark theme to Volto helps improve visual ergonomics by reducing eye strain apart, especially in low light environments.


I want to showcase a possible prototype dark theme for Volto. Minimal Semantic UI elements and collections are overridden for now. The majority of the components follow the Pastanaga UI theme.

The background and primary text colors follow the Material Design dark theme guideline.

Few colors have been chosen based on intuition for demo purposes.

Screenshots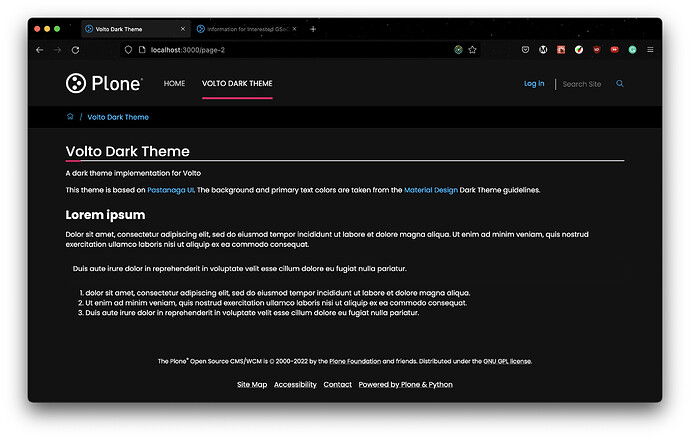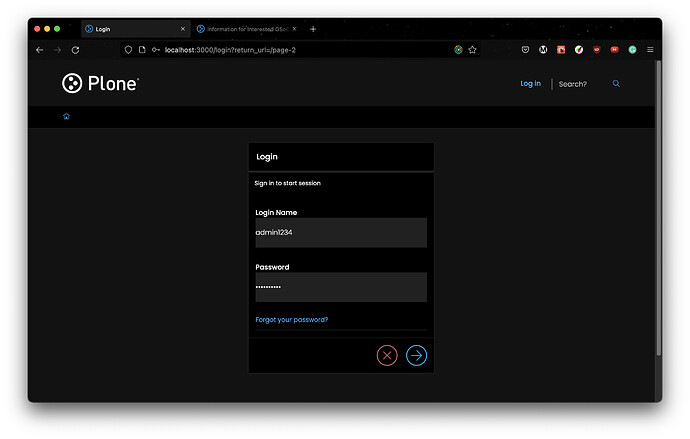 All the code changes required can be found on this branch.
@tkimnguyen & @nileshgulia1 awaiting your feedback and mentorship on how I can approach the Create a new Volto theme idea in general?