Hi All,
I am getting distribution error while installing RelStorage in buildout.cfg
Here are the steps i followed.
buildout.cfg
[buildout]
eggs =
...
RelStorage
psycopg2
[instance]
rel-storage =
type postgresql
db plone
user plone
host localhost
password PASSWORD
After editing buildout.cfg i am trying to run the buildout. But I am facing below error.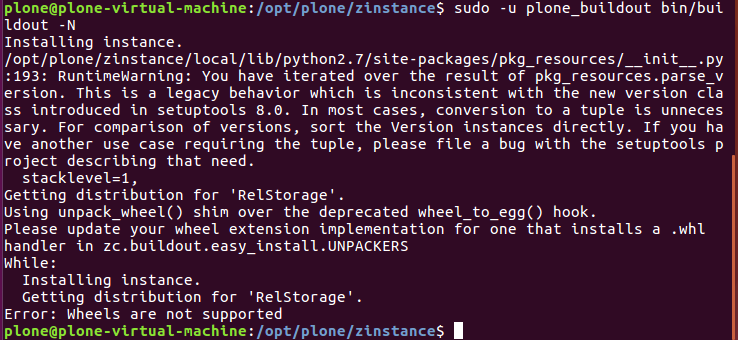 Anyone knows, please prove the solution.