Actions I took:
Note I had to manually edit the model as Dexterity doesn't properly create Field Sets
create new instance of this CT.
Everything looks as would expect: i see the tabs.
i enter content into the three tabs: Default, Intro, Monthly care. Again, all works and dispalys as would be expected. going back and forth between the three tabs as a test, the text is always displayed properly.

when i save the page, the tabs go away completely and all text shown on one page. The text that should be tabs are shown as Headings of some kind :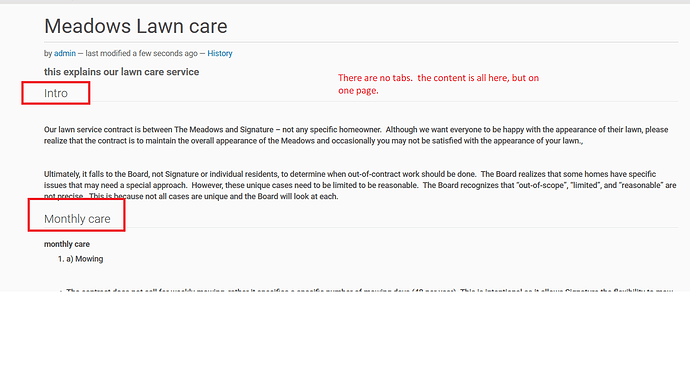 As a test, I turned off html filtering, no effect.
Ideas?