Hi,
the current default theme Barceloneta looks not good on album_view and also on summery_view, because of the images.
It seems that the layout expects bigger images size in Barceloneta as 128x128.
The styles are expecting 200x200 pixel images in album_view for example.
But the scale "thumb" which is used in the templates is by default only 128x128px.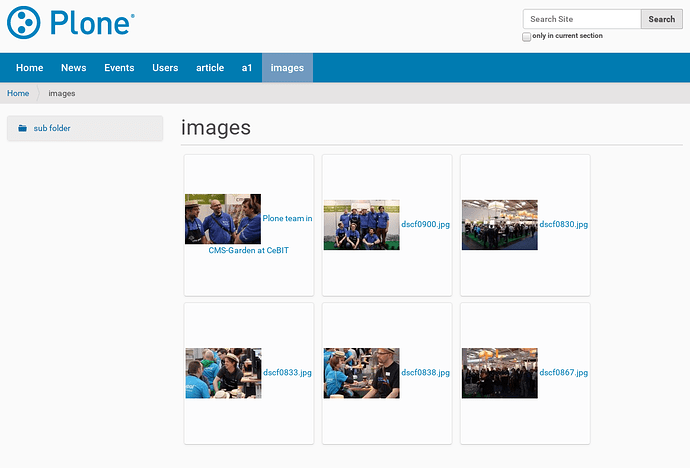 here the same view with thumb being 200x200: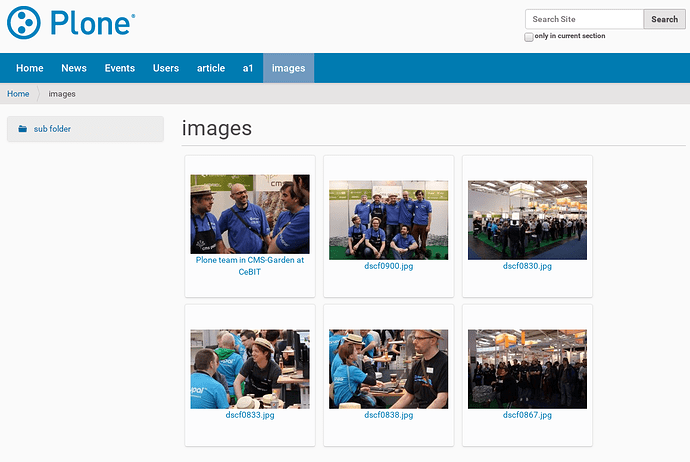 I think the bigger size is better and more useful.
But we need to fix the situation for the OOTB experience.
We can either change the scaling of thumb to 200x200 and also increase the bigger scales.
As the large is 768x768 which is by far larger these days. So this could be 1200x1200 for example and preview could be like 768x768px and mini 400x400 then.
Another solution would be to change the templates, but we still would have only small scaling sizes and the side effect could even be bigger. So if we change the default scaling sizes in th next version and point the people to that change, it would be fine. And people can still change it to the older values if they want to work with the old values.
Any opinions about the way to fix this and about the future scaling sizes?