Hi!
Out of the box it seems the plone datepicker (pat-pickadate) uses am/pm timeformat, as well as a dateformat like "marts 17, 2018".
(The month has been translated correclty, but the format is wrong - correct would be "17. marts 2018")
Currently the pattern options look like this: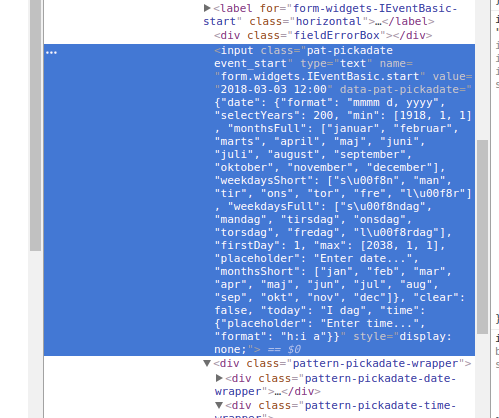 How do I customize these settings?
Plone 5.1