Hello all.
I am using DataGridFieldFactory with a choice field that uses a dynamic vocabulary (IVocabularyFactory). All seems to work fine. I am able to call the vocabulary and able to add the content.
But Datagrid calls the vocabulary every second, and calls again if you click the + button of the datagrid to add a new row. 2 initial calls for page load, then calls it infinitely or at least (20 calls

). This makes my add content page to load slowly, and adding a content would take minutessssss.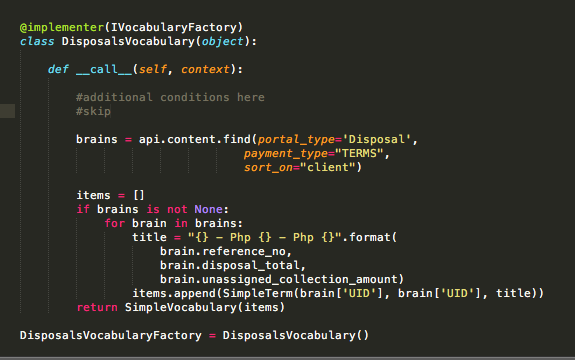 Any help is very much appreciated

Thankss,
Sandrea