Hi All,
As a process to migrate from Plone 3.3.5 to Plone 4.3.9, we installed a fresh version of Plone 4.3.9 on a new machine and now using our old Data.FS to start the site. We are done with all the code modifications and successfully ran the build out. We initially got the message 'Info: Zope Ready to handle request'.
After that when we hit the URL in browser we are getting 'ComponentLookupError: (, '')'. Kindkly refer to the attached logs: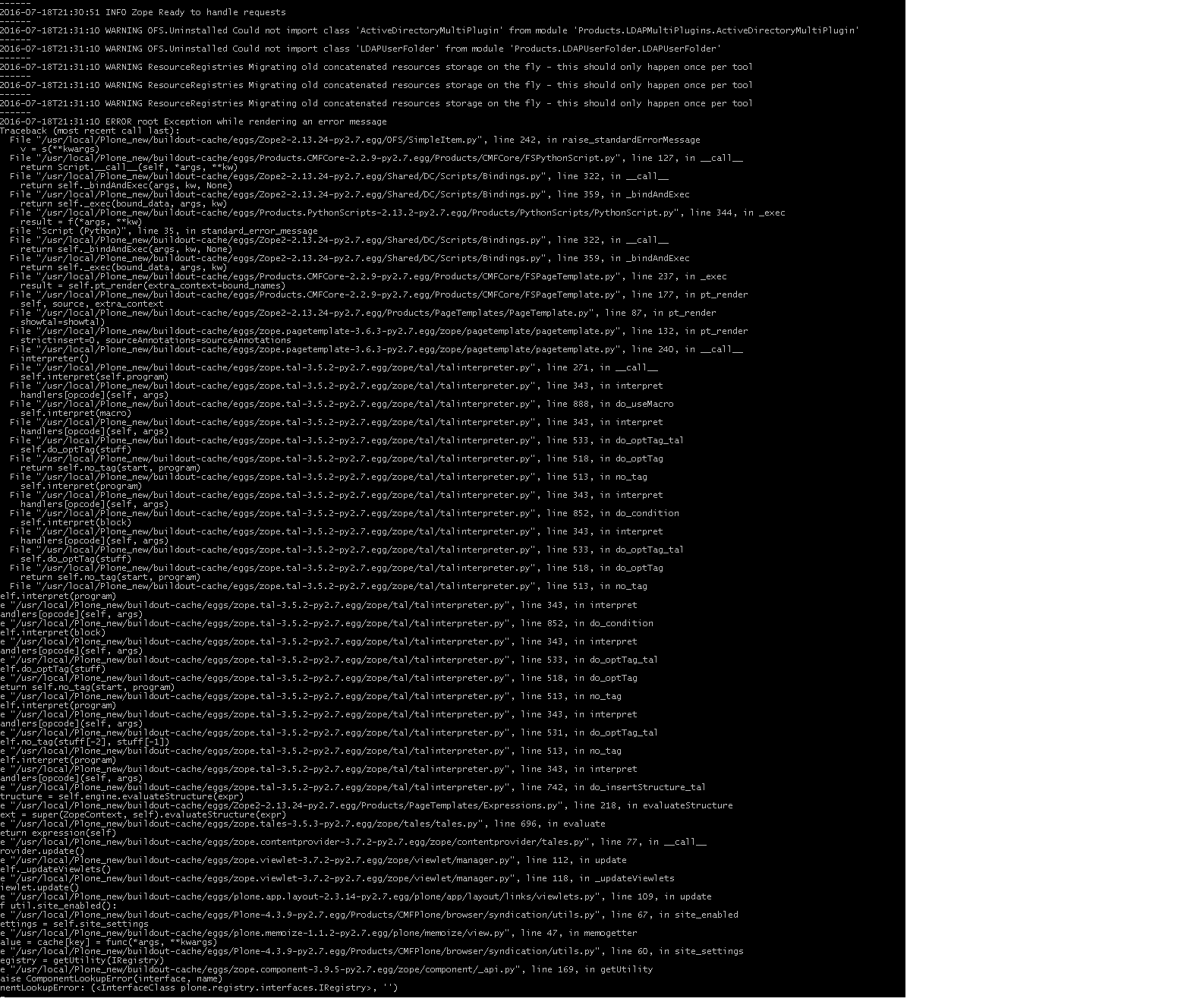 Is it possible to directly install the Plone and use the old Data.fs or we need to follow the normal Migration procedure?
Please let us know if we can provide you more information.
Regards,
Farha