What I did:
I used chrome in an andriod device with 5 inch 720p display to view any pages in news section of plone.org
for instance
What I expected to see
The heading line in the news section has to come in next line, if it exceeds to fit in single line, in the described display screen. Though it's working fine for any display screen above this.
What actually happened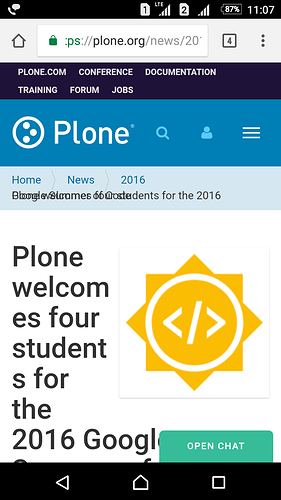 I think I should create an issue but I'm not sure whether it's reported in or not.
So just to confirm Is it known BUG?