Somewhere between Plone 5.0 and 5.2 the AjaxSelectWidget lost the ability to browse folders (as precarious as it used to be, it kind of worked). Now my clients are clamoring to get that ability back. Is there any way to reenable it?
Before (5.0):


Clicking on the weird "content tree" icon at the left you got all the folders at your current level and you could drill down to the desired folder any level deep: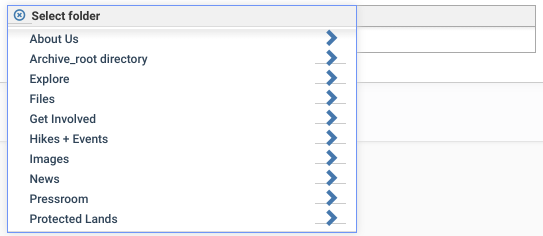 Now (5.2.1):


and the only thing you can do seems to be to type a substring of the title of the item you are looking for, but you can't "find" it by drilling down folder by folder.
Just to be clear, the widget is what I get if I define a field like this:
    my_field = RelationList(
        title=u'Field Title',
        description=u"Field Description",
        default=[],
        value_type=RelationChoice(
            source=CatalogSource(portal_type='MyOtherType')
        ),
        required=False,
    )       

Side note: is there any way for an editor to add something to the "Favorites" menu?