Using a RelationChoice field, I cannot create a relation outside a subsite. I am using the latest Plone. The site has subsites (each subsite implements INavigationRoot). On the root level, images and files are stored.
When I try to add a relation (outside of the subsite), I get a vague 'constraint not satisfied' error. Adding relations within the subsite is working properly: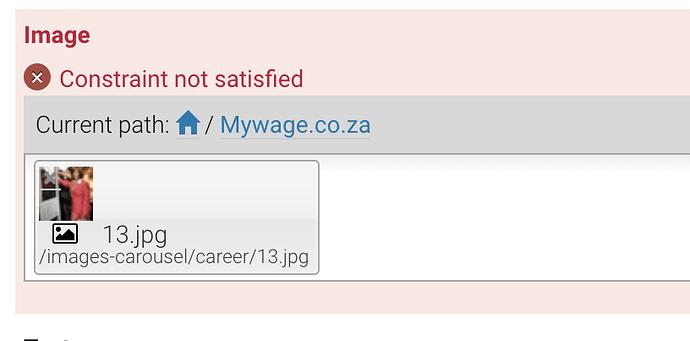 Example structure:
- Plone site
  - Subsite 1
  - Subsite 2
  - Root images
  - Root folders

From a subsite I want to create a relation to to one of the root folders. Currently I have this field in my behavior:
    image_reference = RelationChoice(
        title=u'Image',
        required=False,
        vocabulary='plone.app.vocabularies.Catalog',
    )

My hunch is, that is not allowed to create a relation outside of the subsite. However I'll handle the resolving of the root files/images in the view logic. I tried searching in the docs/training.plone.org for this error message but I could not find anything related. It seems the relation field has a constraint set, but where and how to disable this specific one? How can I fix this?