I've found an interesting issue with Plone 5.0.6.
With all content types expect file and image, the workdlow works as advertised.
However, with file types, when WF to another state, it tries to download the file. I've tried several WFs and always acts the same. see below.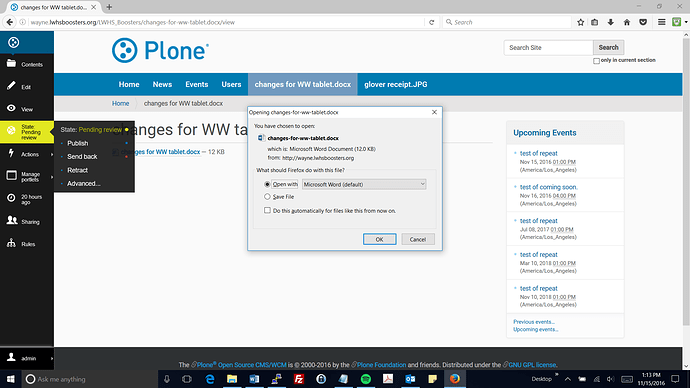 For images, when WF invoked, the image is opened.
Note: in both cases, once you download the file and refresh the screen, the WF transition has occurred.
Any ideas how to stop this?