Hey All!
In case that any of you already stumbled upon something similar... We are having a problem in the plone.org site after upgrading it from Plone 5.1a1 to Plone 5.1b3.
TinyMCE started to behave in a way that is saving the content using full (complete) HTML documents (see screenshot).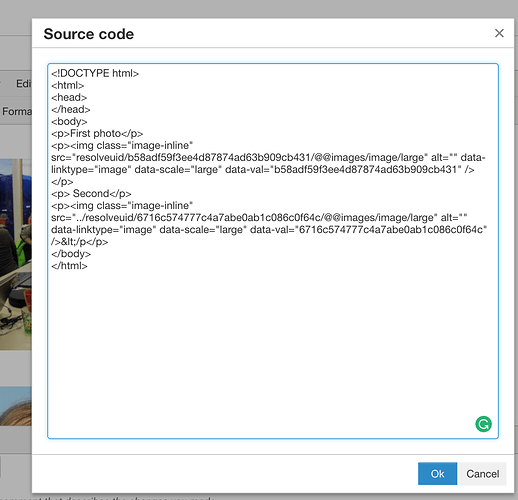 This have consequences, since when the full document is rendered in Plone, then the HTML filtering happens, some things like the resolveuid links are not working, and they are being stripped from the document...
If someone has some idea, please share it! Thanks in advance!!
V.
cc/ @esteele @tkimnguyen @tisto @ebrehault @datakurre @gforcada @pbauer @thet @jensens