Hi, all. I recently used Plone 5 to build an Intranet site for the company I work for, currently. The Intranet site is up and running, and the users really like it. What I need to do now, however, is embed the Plone site I built into another site as an iframe. However, when I attempt to do this, I receive the following error: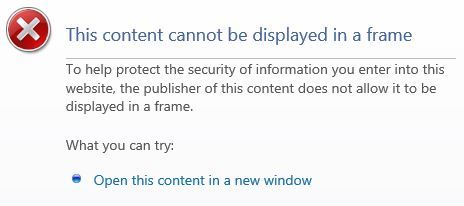 My understanding is that Plone's X-Frame-Options are set to SAMEORIGIN for security purposes, and that I would need to amend the variable or remove it altogether in order for Plone to allow itself to be embedded as an iframe. Unfortunately, I don't know how to do this or where I would edit this piece of header information within Plone. I understand the risk of clickjacking if I do this, but it is necessary for me to do and I intend to only allow one specific domain.
That said, would someone be kind enough to walk me through this process? Thanks in advance!